Bayside Florist
Establishment, food, cafe and florist at 182 Bay Terrace, Wynnum, QLD 4178, Australia. Here you will find detailed information about Bayside Florist: address, phone, fax, opening hours, customer reviews, photos, directions and more.
Opening hours
| | |
| --- | --- |
| Monday | 09:00am — 05:00pm |
| Tuesday | 09:00am — 05:00pm |
| Wednesday | 09:00am — 05:00pm |
| Thursday | 09:00am — 05:00pm |
| Friday | 09:00am — 05:00pm |
| Saturday | 09:00am — 01:00pm |
Photos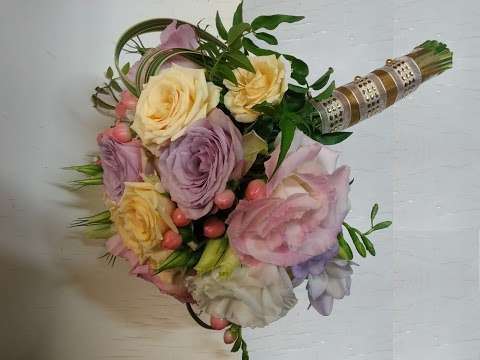 Reviews of Bayside Florist
Melissa Ingram Added June 26, 2022

★ ★ ★ ★ ★

I ordered flowers for my Uncles funeral in the UK via Interflora. I'm thoroughly pleased with the service, thank you so much.

John D Added June 23, 2022

★ ★ ★ ★ ★

Great service. Wide range. Genuine florist not an overseas website.

Marlee Bright Added June 22, 2022

★ ★ ★ ★ ★

I would like to thank Jill so much for putting through an order for me late in the afternoon and making sure they were delivered bright and early to my best friend. You were so lovely to speak to Jill and the flowers were beautiful

AE Patto (Aepatto) Added June 05, 2022

★ ★ ★ ★ ★

The flowers provided for my father's funeral were absolutely perfect, do recommend.

Kait Jade Added June 01, 2022

★ ☆ ☆ ☆ ☆

Insensitive and overpriced. Informed both women working there the flowers were for a friend's funeral that was only a couple of hours away and the grunting and rolling of the eyes was frustrating. Not only that, but when both myself and my mum (whom is deaf might I add) asked them to repeat a couple of questions simply because it was loud, it seemed like it was such a task and they both rudely repeated what they said. I took photos of the flowers and have gone to other florists for a second opinion as I don't believe what we paid for were roses. One claims we didn't receive roses, and instead received Ranunculus. I've been told the roses we paid for were overpriced because they could have been imported (which is why they look nothing like roses), they were bruised, and they were old. I wanted to support a small, local business, but the attitude of the two working here was disgusting and is what has stopped me from ever coming back. Other florists have apologised for the poor professionalism of the duo working at the plaza florist, but that's something other businesses shouldn't need to do on their behalf. Maybe it was a bad day for the pair, but you work in customer service. You need to be a bit more kind and welcoming, regardless of what you're going through. Thank you for the flowers, but I won't be coming back and neither will my friends or family. I know it won't effect your business much, but you need to be aware that being insensitive to your customers doesn't make them feel very good.
Questions & Answers
1. What is the phone number for Bayside Florist
The phone number for Bayside Florist is +61 7 3396 7877.
2. Where is Bayside Florist located?
Bayside Florist is located at 182 Bay Terrace Wynnum, QLD 4178.
3. Is there a primary contact for Bayside Florist
You can contact Bayside Florist by phone using number +61 7 3396 7877.
4. What is the web address (URL) for Bayside Florist
The website for Bayside Florist is baysideflorist.com.au.
Share this page
Additional actions
Today's weather in Wynnum QLD
13:00
27 ℃ 1012 hPa 54 % 7 m/s 16:00
26 ℃ 1012 hPa 55 % 7 m/s 19:00
24 ℃ 1012 hPa 62 % 6 m/s 22:00
24 ℃ 1013 hPa 64 % 5 m/s
Tomorrow's weather in Wynnum QLD
01:00
23 ℃ 1011 hPa 73 % 4 m/s 04:00
23 ℃ 1010 hPa 79 % 5 m/s 07:00
23 ℃ 1011 hPa 76 % 6 m/s 10:00
26 ℃ 1011 hPa 54 % 8 m/s 13:00
27 ℃ 1009 hPa 51 % 8 m/s 16:00
26 ℃ 1007 hPa 56 % 7 m/s 19:00
23 ℃ 1008 hPa 73 % 7 m/s 22:00
23 ℃ 1008 hPa 73 % 6 m/s